Our terroir
The concept of terroir is wide but we retain two essential criteria which give a unique character to our wines. Our soil of mica-schists and the temperate climate that will bring freshness and finesse.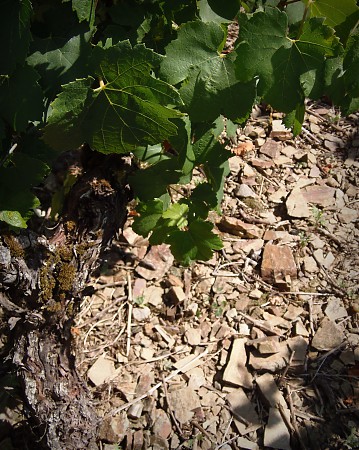 Our vineyards are located on the eastern part of Vallet. The basement consists of mica-schists albitic two-micas.
There is two advantages with this type of soil. The lamination of this schist will result in rapid flow of water. The soil warms more quickly in spring and generate an early start to the vine. This crumbly side of the rock also allows deep rooting of vines. The roots find clay areas rich in minerals which are useful in summer to water resources. The difference between plots concerns the orientation of the vines, slope, soil thickness and age of the vines.
Our vineyard is located south of the Loire, 50km from the Atlantic Ocean enjoys a rather oceanic climate. The winters are rather mild which generates a rather early start of the vine. Sometimes too much because the risks of frost exist until May 10th. In 1991 we sprayed an anti-freeze system for our hillside chardonnays.
Summers are relatively dry but with mild temperatures. On some wet years, we cut the leaves around the fruit area to ensure good ventilation of the berries and the best possible maturity. The vine suffers little drought and especially the balance between sugar / acid in the berries allows to obtain aromatic wines while keeping its freshness. This climate is important in the character of our wines and gives it a real originality.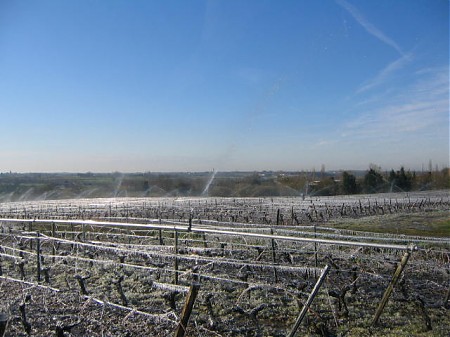 Les Frères Couillaud
La Grande Ragotière
44330 La Regrippière - France
Tél : +332 40 33 60 56
Fax : +332 40 33 61 89
info@freres-couillaud.com
Monday to Friday
from 09:00 am to noon and from 2:00 pm to 6:00 pm
Saturday from 10am to 1pm
Closed on Saturday afternoon and Sunday