Collection Privée
The Couillaud brothers enjoy exploring new avenues. From this reason, they have just devoted 2.5 ha of their estate to an experimental vineyard growing grape varieties not often found in the Nantais vineyards: Viognier, Petit Manseng, Muscat Petit Grain, Sauvignon Gris and Pinot Gris. The wines produced will be distributed under the label "Collection Privée des Frères Couillaud" [Couillaud Brothers' private collection]


« V » VIOGNIER 'COLLECTION PRIVÉE'
Unexpected and surprising in the Loire Valley, this Viognier is has charming notes of fresh grapes, apricot and violet.


« SG » SAUVIGNON GRIS 'COLLECTION PRIVÉE'
This Sauvignon Gris has a attractive aniseed aroma with even a touch of white pepper. The volume that it presents in mouth is also very attractive.

"R" RIESLING 'COLLECTION PRIVÉE'


« PG » PINOT GRIS 'COLLECTION PRIVÉE'


« PM » PETIT MANSENG 'COLLECTION PRIVÉE'


« M » COLLECTION PRIVÉE 2012
Muscadet sèvre et maine 2012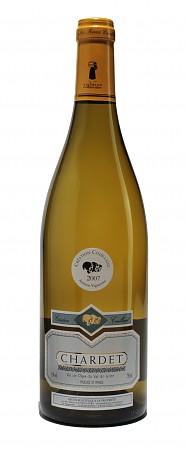 Les Frères Couillaud
La Grande Ragotière
44330 La Regrippière - France
Tél : +332 40 33 60 56
Fax : +332 40 33 61 89
info@freres-couillaud.com
Monday to Friday
from 09:00 am to noon and from 2:00 pm to 6:00 pm
Saturday from 10am to 1pm
Closed on Saturday afternoon and Sunday