Our grape varieties
The origin of the grape varietals is based on a long history of trade between region through the centuries. Respecting the tradition, 'Les Freres Couillaud' want to experiment new grape varieties and write a new page in their vineyard. Through discussions between winemakers, trips to areas of origin, they wanted to know how those grape varietals could adapt on their soil and climate.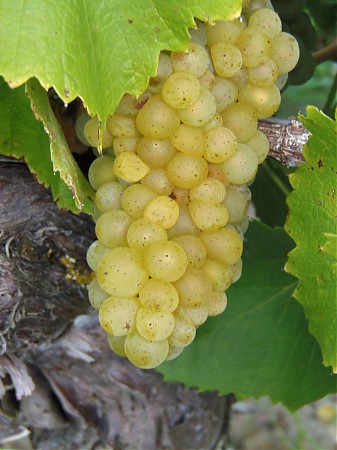 Predominant grape variety in the Nantais vineyard, it is the only one allowed in the Muscadet appellation. It was imported in Nantes by Burgundian monks in the seventeenth century. During the winter 1709, this variety was one of the few to withstand frost and found in the Nantais vineyard his favorite terroir. This variety was named Melon due the roundness of its leaves. Planted on the best plots, it expresses perfectly the originality of each Terroir.
One of the most famous white grape varieties in the world, he is originally from Burgundy. When the idea came out between Bernard and an importer, it seems like an evidence for the three brothers to plant Chardonnay, They decide to try it on their vineyard of La Morinière located on a little hill, very rocky and south-facing exposure. Very quickly, success is with go. We developed chardonnay on different parcels of Ragotière and 'Petit Chateau' to become a reference of Loire Chardonnays.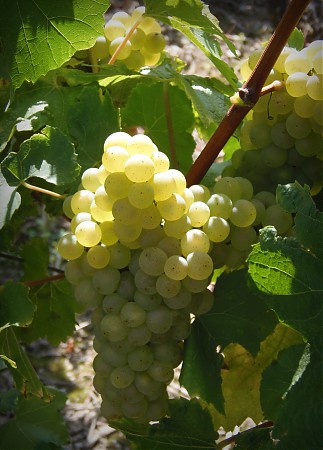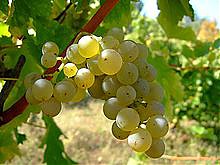 The Sauvignon Blanc grape is one of the most emblematic of the Loire. Mainly located on the East side of the vineyards of the Loire, we wanted to test it on our schist soils of Ragotière. After a study tour in Sancerre and Pouilly Fumé, we decided to plant 3 ha in 2011. The first plot has always surprised us with its beautiful maturities. New plantings on Morinière followed.
Cousin of the Sauvignon Gris, the fruit become rosé four weeks before the harvest. Considered extinct,he was found in Touraine thirty years ago. Smoked side is truly characteristic of this grape variety. In 1997, 40 acres are planted on Ragotière.
Native grape of Condrieu, its floral character is very striking. The age of the vine is predominant. It was decided two methods in the experimental vineyard at its location: a classic plantation in 1997 and a grafting-on Melon de Bourgogne of 13 years old. The interest is to immediately benefit from a deep root in on our schists. The first years of production have very distinct differences. Remarkable on the aromatic level, our Viognier keeps a beautiful freshness which gives it its originality.
The Petit Manseng is a rich and aromatic grape, it is used in Jurançon Appellation. It matures in late October. Its bays are both acid and sweet. Potentially around 16.5 °, fermentation is stopped by cold. The originality of our Petit Manseng is the perfect balance between sweetness and freshness while combining a very exotic flavor profile.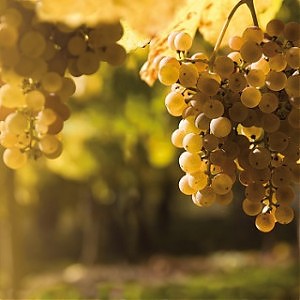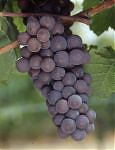 L'Alsace est son terroir d'origine. Planté également en 1997, il demande une attention particulière car sa peau est fragile: une taille courte, un éclaircissage, un effeuillage et une surveillance accrue à l'approche des vendanges. Vinifié en demi sec, il exprime une grande pureté et l'on retrouve le caractère du schiste de certains Muscadet.

Les Frères Couillaud
La Grande Ragotière
44330 La Regrippière - France
Tél : +332 40 33 60 56
Fax : +332 40 33 61 89
info@freres-couillaud.com
Monday to Friday
from 09:00 am to noon and from 2:00 pm to 6:00 pm
Saturday from 10am to 1pm
Closed on Saturday afternoon and Sunday