Winter, it's pruning season !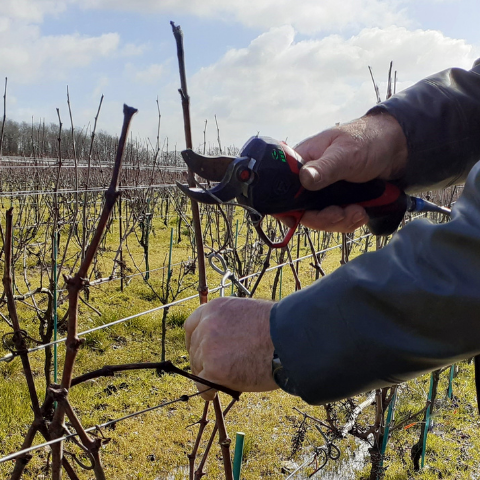 From Novembre to March, the vine must be pruned in order to ensure sustainability and obtain beautiful grapes for the harvest.
This prevents too much wood and too small fruit.
It is a long job, done entirely by hand, essential for the vines!
At the estate, pruning takes place in small cabins which allow the tailor to be seated and sheltered from the elements.

Les Frères Couillaud
La Grande Ragotière
44330 La Regrippière - France
Tél : +332 40 33 60 56
Fax : +332 40 33 61 89
info@freres-couillaud.com
Monday to Friday
from 09:00 am to noon and from 2:00 pm to 6:00 pm
Saturday from 10am to 1pm
Closed on Saturday afternoon and Sunday