Two medals for our wines !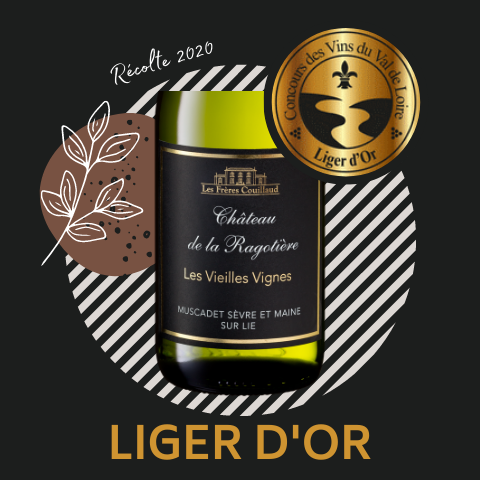 Two of our wines have been awarded by the Concours des Ligers 2021 (the Loire Valley wines competition) :
Golden Liger for Muscadet Sèvre-et-Maine, Château de la Ragotière – Cuvée Les Vieilles Vignes 2020 : From the old vines of the estate and aged during 14 months on lees, its aromas of green apple, quince and citrus zest make it a fresh and delicious Muscadet.
Silver Liger for Sauvignon, Domaine Petit Château – Cuvée Prestige 2020 : A spicy and sunny temperament with its aromatic palette. The maturity made with grapefruit and Timut pepper signs the end of the palate.
Created in 1995, this Loire Valley wine competition brings together more than 2000 wines from the appellations encountered along the Loire. The awards (Gold, Silver, and Bronze Ligers) are given by panel of professionals and amateurs, according to a rigorous tasting protocol.

Les Frères Couillaud
La Grande Ragotière
44330 La Regrippière - France
Tél : +332 40 33 60 56
Fax : +332 40 33 61 89
info@freres-couillaud.com
Monday to Friday
from 09:00 am to noon and from 2:00 pm to 6:00 pm
Saturday from 10am to 1pm
Closed on Saturday afternoon and Sunday